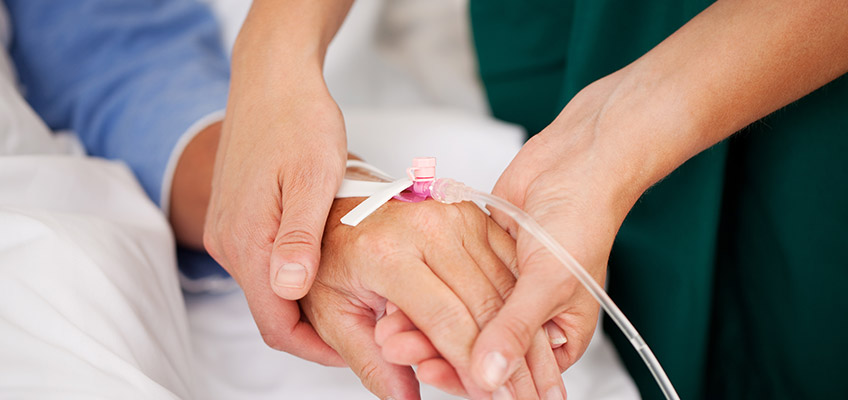 What is Home Infusion Care?
For those who suffer from illnesses, particularly complex diseases that rob them of the ability to eat properly and take medications, home infusion care may be required. Home infusion care is an alternative to taking medications orally. Instead, they are administered through a sterile catheter that is inserted and secured into a vein.
It was not long ago that such treatment was reserved to patients in hospitals. But thanks to advanced technology, it is now possible to receive the treatment in outpatient infusion therapy centers or in the home if administered by trained nurses. The nurses must be licensed by the state and meet the regulations before they can be allowed to administer this form of care.
When is It Used?
This form of treatment is used under several different conditions which include, but are not limited to the following;
Chronic infections that do not respond to oral medications
Those with gastrointestinal tract issues, cancer, and other serious conditions
Dehydration, which causes nausea, vomiting, and diarrhea that prevents effective use of oral medications
There may be additional types of infections, injury, or diseases such as Crohn's disease that also make home infusion care desirable. Sometimes, this form of treatment is used because it is simply more effective than traditional oral medications or antibiotics.
Types of Infusion Therapies
There are different types of therapies used with home infusion care. It will be up to your doctor's recommendation to see if it works for you. What follows is a list of infusion therapies that may be used for your condition.
Antibiotic or antiviral
Anti-coagulation, anti-emetics, or anti-hemophilic
Chemotherapy and pain management
Enteral nutrition
Stimulating blood components
Hydration and total parental nutrition
Inotropic therapy
There may be other therapies in which this form of care is used. It will depend on your current condition and if it is recommended by your physician.
Effectiveness
There are certain advantages to using this form of care, especially when taking medications orally is no longer an option. When such conditions arise, then the use of infusion care either in outpatient facilities or in the home itself offers definite benefits.
Cost Reduction: Arguably the most noticeable benefit is the reduced cost of having this care performed in the home compared to a hospital stay. Even having it performed in an outpatient clinic is far more cost effective for the same results.
Reduced Stress: It is considerably more comfortable to have the infusion performed in the home compared to being at the hospital. There is no travel time and you can relax in your favorite chair while it is being performed.
Effectiveness: Medications and antibiotics are more effective and act faster when introduced directly into the blood stream compared to being taken orally. Because there is no wait for the digestion process to work, the medications administered will have a faster effect.
In the end, home infusion care offers a less expensive alternative to hospitalization that provides needed medications to the patient.
Contact Blue Parasol Home Care for more information. Please reach out to us directly at 718-349-1905 or info@blueparasol.org.