Infusion Nursing Services
Home Infusion Therapy is a specialized service that needs the expertise of a skilled Infusion Registered Nurse.
For many medically-stable clients, home Infusion Therapy (IV) is a safe and comfortable alternative to receiving your IV therapy in the hospital or in and out-patient clinic. New home infusion clients often experience more positive results from their treatments, recover faster, and have a decreased risk of encountering certain complications, such as infections. Home infusion IV therapy is relatively cost-effective and it allows you to enjoy a better quality of life during your prescribed treatment.
You can find more information about these services by contacting us at 718-349-1905 during or after business hours, 7 days a week (Monday through Friday}. Please ask to speak to an IV staff member, who will be pleased to answer all your questions.
Our Registered Nurse (RN) will evaluate each client's condition to determine and/or recommend an appropriate Plan of Care, working closely with your medical provider and Infusion Pharmacist.
Infusion Nursing Services Include:
Antibiotic, Antiviral Therapies
Hydration, Nutrition & Enteral Therapy
Pain Management
Cardiac Therapy
Total Parenteral Nutrition; TPN
Maintenance of Central Lines
Enteral Therapy
Chemotherapy & Oncology
Disease Specific Therapies
IVIG Gamma Globulin
Hemophilia Factor
Schedule your treatments when they're convenient, and benefit from therapy that doesn't interrupt your routine or take you away from the people or things that matter most to you.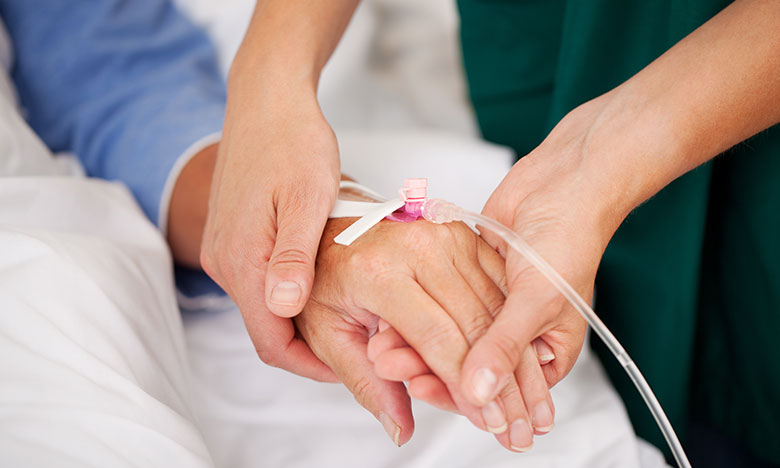 Our mission is simple: to enhance the lives of our clients and their families, while providing a safe and healing home environment.
Blue Parasol provides all aspects of home care: home health aides, companions and respite and hospice care.
Our skilled nursing services also can provide Private Duty Nursing care in the hospital or in your home.
Blue Parasol offers infusion nursing services.
Our home infusion professionals are highly trained in various home infusion techniques and have years of experience in their administration.
No matter what level of care you need, Blue Parasol Home Care has you covered with care uniquely personalized to your lifestyle goals.
Contact Blue Parasol Home Care today to learn more about our care services and how we can help you lead a healthier and more fulfilling life at home.