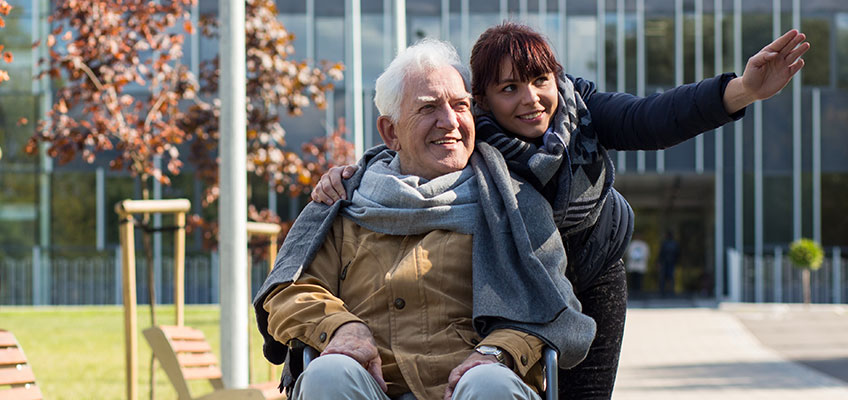 Travel Tips for Seniors
If you are a senior and are planning a trip or perhaps you want to send your parents or grandparents to a place they've always wanted to go, it's important to remember that seniors will have different needs and expectations when traveling. So, here are a few travel tips for seniors that will help you better prepare your plans for having a great time while avoiding some potential issues.
Clear All Documentation
If you are traveling abroad, you'll need a passport which generally takes several months to obtain. You can fill out the forms at your local post office or go online. Plus, your photo will need to be taken by the local AAA or at registered locations. You cannot use a personal photo, even if it fits the requirements.
Do the Research
First and foremost, you should do the research necessary in planning your trip. This means finding the right airline and travel within the destination that best suits your needs. There are many travel agencies that offer package trips and provide reduced costs that can save a considerable amount of money. While many senior discounts are a thing of the past, there are still a few services such as Amtrak and Southwest Airlines that still offer such savings.
Address Your Needs
If you are in a wheelchair, need mobility assistance, or have a condition that requires a special arrangement, be sure that it is addressed in your travel plans. Remember to have all such needs known to the personnel who work in helping you travel by filling out the application or contacting the right people well in advance. Remember, by not making such arrangements, they are under no obligation or may not have the people around to help you when needed.
Think Safety
This starts by putting your wallets and valuable information in a secure place that is difficult for pickpockets to reach. Keep your wallet in your front pocket that is secured or use a neck cord. Bags with shoulder straps should have one looped around the chair when seated or between your feet when standing.
Here are a few other tips that will help seniors stay safe and get the most out of their adventure with minimal disruption.
Pack Light: Be practical and take only what is needed
Medication Reminders: In advance, have the staff remind seniors to take their medications
Be Prepared for Security Checkpoints: Usually, you have the time to get ready, so be prepared
Travel Solo: Is traveling alone right for your parent? You may want them to have some company
Call: Have seniors call you at regular times or call them so you keep in touch
Take a Cruise or Tour: While more expensive, most tours and cruises are designed to take care of the needs for seniors if they know in advance.
As with all travel tips for seniors, you will have to account for your own needs and ensure that they can be fulfilled before setting off on your adventure. Remember, the point of traveling is that you should be having a great time with your concerns being addressed beforehand if at all possible.
Contact Blue Parasol Home Care for more information about Travel Tips for Seniors. Please reach out to us directly at 718-349-1905 or info@blueparasol.org.