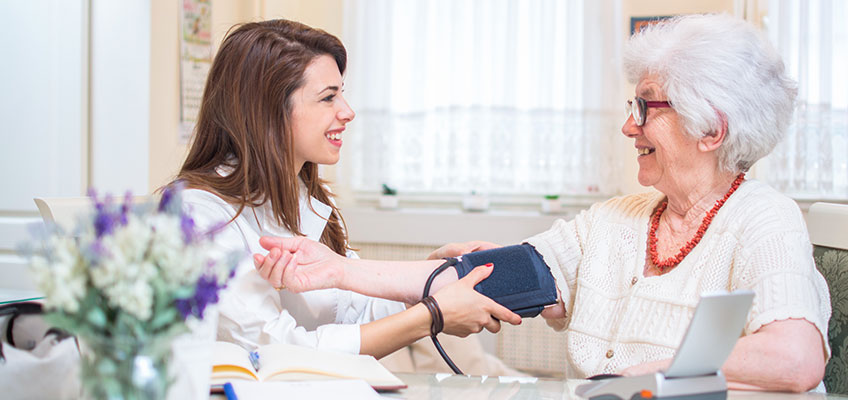 Top Benefits of In-Home Care
When the time comes for your parents or grandparents when they can no longer take proper care of themselves, you do have options that go beyond nursing homes and assisted living care facilities. There is the growing popularity of in-home care for seniors who want to stay in their home and just need a little help. The benefits of in-home care are considerable and something you should consider when deciding the best course of action.
Independence
If there is one attribute that stands above the rest that in-home care provides, it is seniors retaining their independence. Instead of living in a facility that they share with others, they are on their own and receiving the help they require. This feeling of being independent is one that cannot be duplicated and provides many benefits that go beyond the immediate health and wellbeing of seniors. To live on your own is a status that seniors want just as much as everyone else which is why in-home care is so effective.
Peace of Mind
Making the decision about how to care for your loved one that needs assistance is now easier than ever thanks to the presence of in-home caregivers. You now have peace of mind knowing that your loved one is getting the support they need while in the comfort of their home.
Staying in the Home
The benefits of in-home care start with seniors being in their own home. A place that is warm and familiar which not only provides seniors with being in familiar surroundings, it also provides a grounding effect in knowing that they are home. This means that everything they cherish is nearby and they have a place of their own to share with family and friends.
Closer Support by the Family
Having your loved one living in their home and getting the care they need by a caregiver means they get closer, more involved support from the family. The home is a place that family and friends can gather in confidence knowing their loved one is properly cared for by a trained professional. Plus, every senior has a case coordinator that oversees the activities of the caregiver to ensure proper communication and care is provided.
One-on-One Care
The caregiver customizes the services they provide to the senior, meaning that for some it's a short visit to help with cleaning, laundry, and meals while others may require more care. Whatever is needed can be provided by the caregiver to ensure that seniors get the love, attention, and respect they deserve. The one-on-one care also means a more personal approach that provides the right level of comfort.
There are many benefits of in-home care that your loved one will enjoy. For many seniors, the best solution when they need assistance starts by staying in their home and receiving the specific help that they need. From light housework to medication reminders to preparing meals, in-home care offers many benefits that provide comfort and companionship all for a fraction of the price compared to nursing homes.
Contact Blue Parasol Home Care for more information about the benefits of in-home care. Please reach out to us directly at 718-349-1905 or info@blueparasol.org.