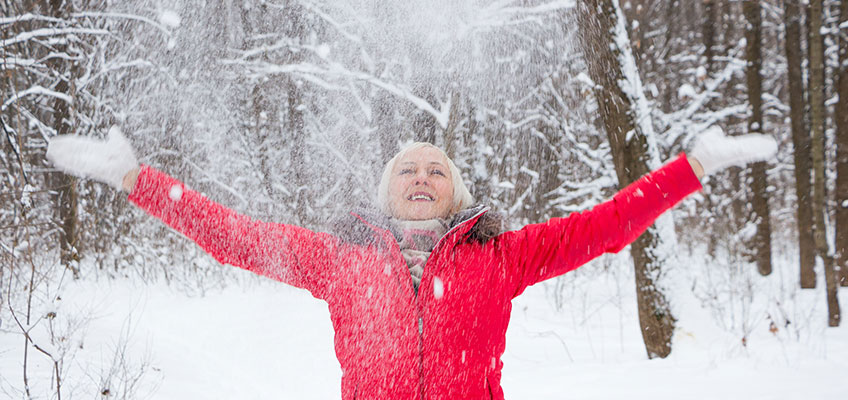 Stay Heart Healthy This February With These Tips
The signs of February coming are obvious. Perhaps most notably with the appearance of paper hearts, chocolate boxes, and roses that are associated with Valentine's Day. However, it is also the coldest month of the year which keeps many people inside and away from exercise. While downing a few pieces of chocolate is fine for most people, including a few healthy tips for seniors, who are the most vulnerable to heart disease.
Get a Check-Up
Getting regular check-ups is crucial to good health, especially for seniors who are vulnerable to more health-related issues. This means getting the blood pressure checked to ensure good circulatory health. High blood pressure may lead to heart disease, stroke, and other related issues. By detecting potential health issues early, the effect can be minimized with the proper treatment.
Change Your Diet for the Better
If you are concerned that your diet is not doing your body good, then start making changes now. You should not think about making radical changes, but rather adding good food to the list of things you eat which will have a positive effect on your body.
More Fruits and Vegetables
More Beans and Legumes
Reduce Breads, Salt, and Sugar Intake
Reduce Fat and Cholesterol Intake
For the month of February, think about making the small changes that will turn into noticeable results when summer arrives.
Start Indoor Exercises
If you haven't started exercising yet because of the cold weather, then find ways to exercise indoors. Just ten minutes of exercise three days a week can help keep you in-shape. Plus, aerobic exercise is an excellent way to improve cardiovascular health. Remember to keep the exercises low-impact, so you do not affect the joints or strain your muscles unduly.
Yoga
Dancing
Aerobics
Resistance Exercises & More
There are many types of exercises you can do indoors to stay fit and healthy. Try mixing them up so you do not get bored with doing the same thing repeatedly.
Start an Indoor Project
With the weather being cold outside, starting an indoor project will help keep your mind active and focused. A project need not be complicated or expensive. All that is needed is a challenge that will focus the mind and have you looking forward to completing what needs to be done.
Build a Model
Put Together a Puzzle
Repaint a Room
Rearrange the Furnishings
Create a Gift for a Friend or Family Member
Any and all of these activities can be done indoors, just be sure to use the proper precautions. Plus, make sure that whatever project you choose will be one that you look forward to doing.
These tips for seniors in the month of February are designed to do more than just pass the time. They can be the foundation of a healthy lifestyle that extends throughout the year. With just a little work and effort, seniors will enjoy the improvements to their mental and physical wellbeing which will serve them well in the upcoming months and years.
Contact Blue Parasol Home Care for more information. Please reach out to us directly at 718-349-1905 or info@blueparasol.org.