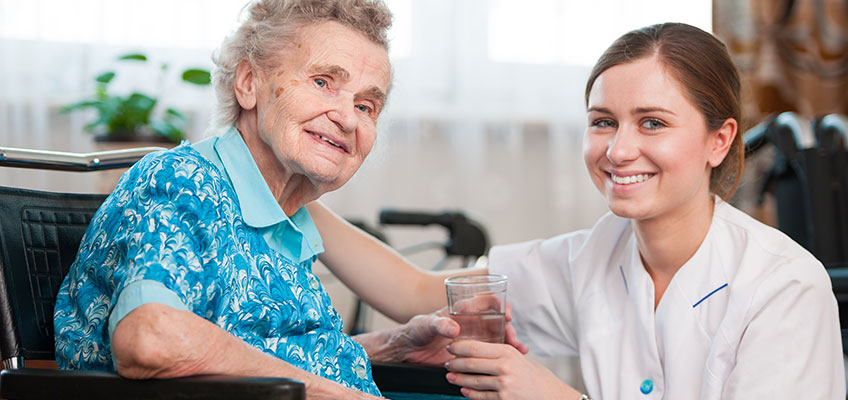 What is Senior Companion Care?
For many seniors, nursing homes and assisted living centers are not seen as desirable options. This is because such places are usually reserved for those who need constant care. Most seniors need only light assistance in their daily routines, but the real complication is the lack of companionship. With families often separated by distance, jobs, and other responsibilities, seniors can be greatly affected by not having anyone around to talk and share their time.
That's where senior companion care comes into play. This is a service that bridges the gap between the need of being at a full care facility and remaining fully independent. Across the country, this type of companion service is helping millions of seniors stay at home, get the help they need, and the companionship that brightens their day.
How Companion Care Works
This type of care provides both physical and emotional support so that seniors will remain healthy, active, and independent. It also helps keep seniors in their home which provides a more comfortable atmosphere and improves their overall wellbeing.
The care itself provides physical assistance for seniors who may be limited in terms of their strength, dexterity, or ability to perform certain tasks such as the following;
Prepare Meals
Housekeeping
Making Repairs
Shopping for Groceries
Paying Bills
Taking Care of Pets and More
In addition, there are services that go beyond the daily routines that also work to keep seniors healthy while addressing their needs.
Keeping Medical Appointments
Transportation Needs
Medication Distribution
Choosing Clothing
Ensuring Safety of the Senior and More
However, the services of senior companion care do not stop with the physical assistance that they bring. There is also the important social aspect that cannot be overstated in helping seniors feel better about themselves and address the feelings of loneliness which can have a considerable impact on their happiness and health.
Engaging Conversation
Planning the Activities for the Day
Establishing More Contact with the Outside World
Taking Phone Calls
Reading Aloud
Taking Walks, Exercising, or Meditation
Recreational Activities and More
This type of senior companion care offers the elderly the opportunity to stay in the comfort of their home and retain their independence which is so important, while addressing their needs in daily activities. Of course, the care needs to be delivered by the individual or company that provides licensed, approved care. This is to screen out those who are not qualified to handle the daily activities needed to properly care for seniors. Proper certification is the first step towards qualifying to take care of those in their homes, so seniors and family members should look for those who are not only qualified, but have earned a strong reputation for the care they deliver.
Whether you need a little help in the morning up to care and companionship for each day, having senior companion care services provides you with the option of staying and home, keeping your independence, and being happier as a result.
Contact Blue Parasol Home Care for more information about senior companion care. Please reach out to us directly at 718-349-1905 or info@blueparasol.org.