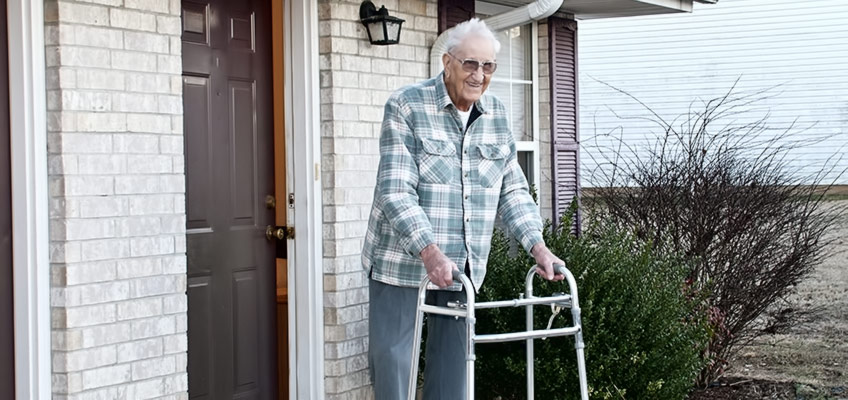 Safety First: Creating a Safer Home for Senior Loved Ones
Your home is a safe haven, and for the millions of older adults who are choosing to age in place at home as opposed to moving into a care facility, homes often need certain modifications in order to remain that way. Due to common limitations that arise as one ages – mobility issues, sight impairment, etc. – living at home can become difficult, even risky. Health problems and side effects from medications can also increase chances of injury in the home when an elderly person is already having a harder time getting around.
According to the CDC, twenty to thirty percent of older adults who fall in the home suffer moderate to severe injuries such as lacerations, hip fractures, and head traumas. These injuries not only make it more difficult to get around or live independently, they can also increase the risk of early death. Luckily, there are some simple steps that family members can take to ensure the home is safe and secure for seniors.
Remove hazards
Seniors who have issues with balance, walking or have poor eyesight can trip easily on rugs, furniture, or thresholds. Examine the home and remove items that may cause tripping, such as:
Raised doorway thresholds
Throw rugs and loose carpeting
Clutter
Electrical cords
Create a safer bathroom
Accidents in the bathroom are common among the elderly. Take the following steps to create a more secure bathing environment:
Install grab handles in tubs, showers, and next to the toilet
Place nonskid mats inside and outside the shower or tub and near the toilet and sinks
Use shower chairs and bath benches
Prepare the home for hot and cold months
New York City often experiences very hot summers and frigid winters. Extreme temperatures can be dangerous for older adults, so it's important to make sure senior loved ones have adequate heat and air conditioning at home.
Have heat pumps, heaters, and air conditioning units checked before extreme weather hits
Instruct seniors never to use a stove as a form of heat, as this can cause a fire or lead to carbon monoxide poisoning
Keep a fire extinguisher handy in the home
Make sure there are plenty of extra blankets and/or a backup heat source in the home in case of a power outage
Make sure seniors drink plenty of water in hot months to avoid heat stroke
Have a disaster preparedness plan in place in case the senior needs to be evacuated
Aging in place at home is preferred by the majority of seniors, so make sure your loved one's home is as safe as possible. The care experts at Blue Parasol Home Care in Brooklyn can provide a safety assessment to help identify areas of the home that may need modification. Contact us today to learn more about our services in the five boroughs.