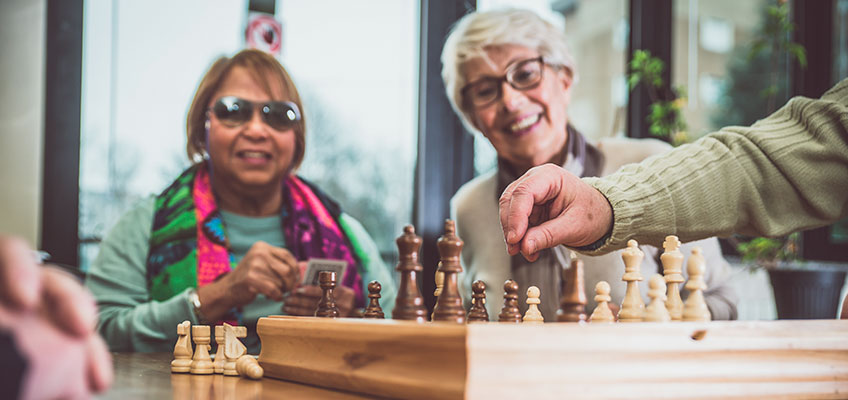 New Year's Resolutions for Seniors
For seniors starting off the new year, there are many resolutions that can be made towards better health and wellbeing. This is why when New Year's resolutions for seniors focus on their needs, it provides benefits that last for a lifetime. What follows are just a few resolutions that are easy to follow and offer considerable results.
Add More Fruits and Vegetables to Your Diet
This is a resolution that benefits everyone, not just seniors. Adding more fruits and vegetables offers long-lasting benefits to the body. This is especially true when you add the right fruits and vegetables that provide the vitamins, fiber, and antioxidants that boost the performance of the body and reduce the risk of certain health conditions from appearing:
Green Vegetables: Spinach and Collard Greens
Beans & Legumes
Carrots, Cantaloupe, and Oranges
Whole Grain Bread, Rice and Pasta
By adding more fruits and vegetables to your diet, you provide a boost to your health and wellbeing that lasts for a lifetime.
Lean Meats
Consuming more lean meats in combination with fruits and vegetables is a recipe for better health. Such meats can be added to meals which provide the protein needed for better muscle development. Sources of lean meats include the following:
Chicken
Fish: Salmon & Tuna
Turkey
Shrimp
You can add lean meats to salads, sandwiches, and the like for your dinner plate.
10 Minutes of Exercise Daily
For your exercise plan, you can walk around the block, perform simple aerobic exercises in your home, or become more active at work to burn the extra calories. As the metabolism slows down, it becomes easier for seniors to add extra weight, so cutting down on the calories while increasing the time spent exercising will pay dividends today and tomorrow.
Be sure to choose low impact exercises that emphasize working out the muscles and not putting undo pressure on the joints. Such exercises include the following:
Walking
Stretching
Yoga
Tai Chi
Swimming
By engaging in one or more exercise routines, you can do wonders for your health and wellbeing.
Engage Your Mind
Being mentally active is just as important as being physically active. Effective New Year's resolutions for seniors that improve the health include time spent exercising the brain. There are a number of activities that will help seniors keep and improve mental function such as the following:
Crossword Puzzles and Sudoku
Reading a Good Book
Playing Games
Taking a Course to Learn a New Skill
Socializing and Interacting with Others in Person
Any one of these activities will not only improve mental health, but also improve your state of mind. Being interactive with others and playing simple games keeps the brain active and healthy. And, it also keeps up your spirits, so you feel better as well.
Making better health part of the New Year's resolutions for seniors provides powerful benefits that can improve the body and mind.
Contact Blue Parasol Home Care for more information. Please reach out to us directly at 718-349-1905 or info@blueparasol.org.