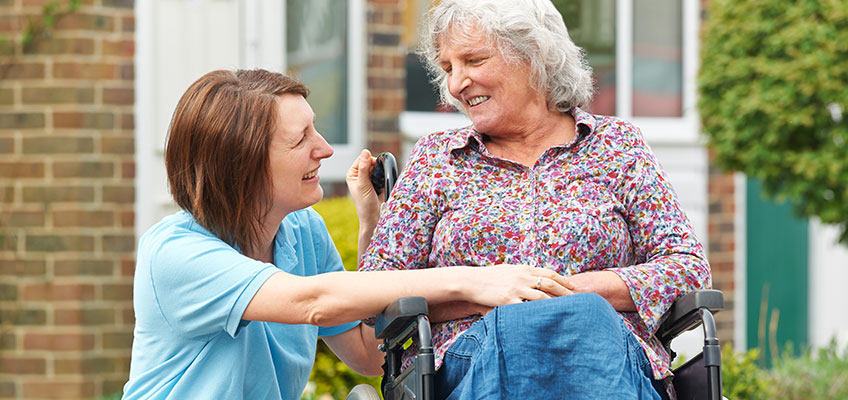 What to Look for In a Senior Home Care Provider
It was not long ago that seniors who lived at home received most, if not all caregiving services from their children or other relatives. Today, while family member still make up a large part of the senior caregiving force, there are not professionals who can be hired to provide the same services.
You'll find millions of caregivers providing services to seniors so they do not have to move into an assisted living or nursing home. A senior home care provider may work for a larger agency or offer their own services. If you are looking to hire a caregiver so they can help your parents in the golden years of their lives, there are certain attributes that you should look for so that they will get the best of care.
Qualified, Licensed, & Reputable
If you are hiring a professional provider who is part of an agency or runs their own business, they will need to be fully qualified, licensed, and proper for the job. This means that they have cleared a background check, be properly licensed by state authorities, and have a strong reputation built up over time thanks to having satisfied customers. This is a basic requirement for you to consider their services.
Compassion
Perhaps the most important attribute of any senior home care provider is their compassion. To see things from the point of view of the senior who not long ago was doing everything themselves. By understand what they have been through and providing the care that they need.
Patience & Attentiveness
Another important attribute is patience. It pays to keep in mind that while age and infirmities are catching up to seniors, that they still should be as independent as possible. This means that when plans change, when things do not go as well as they should, and when something unexpected occurs, patience needs to be applied first so no hasty action happens as a result.
Of course, part of patience is being attentive to the needs of the senior. Not just what they need every day, but their need for attention, companionship, and comfort even if only for an hour or two.
Dependable
While home care can vary in terms of the hours and effort needed, the caregiver does need to be on time each day that they are due to work. Dependability is a key component of an effective caregiver, so if for some reason they cannot be there, someone else will take their place as quickly as possible. While there are unavoidable issues such as accidents, traffic delays, and the like, being dependable is a necessity when taking care of seniors.
Trustworthy
Because caregivers have access to the credit cards, cash, and other purchasing items that the senior has in their homes, they need to be trustworthy so that such items do not fall into their hands. Arguably the biggest fear that many seniors have is that a caregiver will take away their hard-earned savings, so being trustworthy is paramount.
If you are looking for a senior home care provider that is right for the needs of your parents, be sure that they have all the proper attributes in place. A little research can prevent unqualified individuals from taking care of your parents.
Contact Blue Parasol Home Care for more information. Please reach out to us directly at 718-349-1905 or info@blueparasol.org.