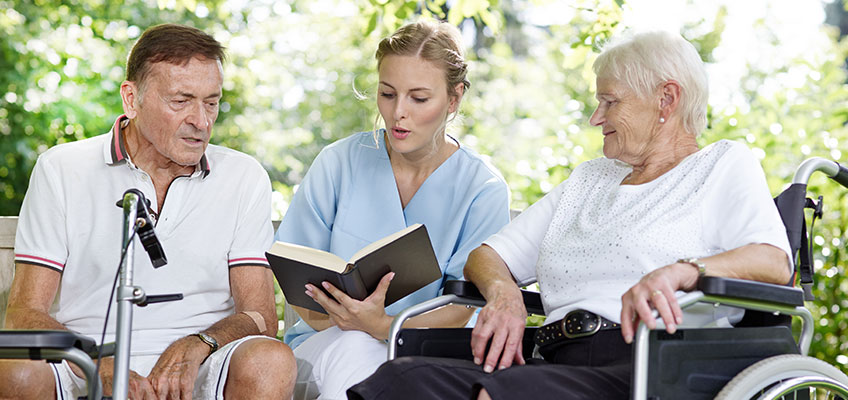 Home Care for Seniors in New York
Transitioning from being the one taking care of your children to needing help for your needs can be a difficult one. The idea of leaving your home because you are no longer able to do all things you use to may seem unthinkable, but the good news for most seniors in the New York area is that home care providers is the right answer. Proper home care for seniors in New York is not only desirable, but a practical solution for those who want to stay in their homes.
Benefits
The most obvious advantage for utilizing the services of a home healthcare agency is that it provides what is necessary to keep you in your home. This is usually more than enough for most seniors, but there are other benefits as well.
Customized Services: The agency can provide professionals who are trained in many different areas of assistance. This means that you can have the exact help you need from the right professional. Whether it's helping you take a bath, organizing your medication, or just doing a little light cleaning around the home, you can get the services you need.
Faster Healing: For seniors who are recovering from injuries or illnesses, being in the home means recovering faster. People of all ages recover at a faster rate when they are in the comfort of their own home, so using the services of a home healthcare agency offers powerful advantages.
Low Cost: Compared to moving into a nursing home or assisted living center, home healthcare agencies provide the most cost-efficient means of providing seniors with the help they need. This means getting the exact care that is required without the massive expense that comes with being in a nursing home or care center.
Choosing the Right Home Care Agency
Now that you know the benefits, the next step is choosing the right one for your needs. The best home agencies have the following;
Proper Supervision
Continuing Training for their Staff
Work Directly for You
Complete Line of Services
The best agencies offer close supervision of their staff, so if you need to have questions answered or an issue resolved, they are close at hand. Plus, the continued training for the staff means that they learn new techniques that improve the level of care they provide.
Remember, they work directly for you, which means that if you need something done within the parameters of their service, then it will be done. Plus, the complete line of services is there to meet your changing needs. Whether you need more or less assistance in certain areas, the home agency can accommodate accordingly based on your needs.
If you have reached the point where some assistance is needed to stay independent, the home care for seniors in New York provides the answer. There are qualified home healthcare agencies that offer substantial services that provide the necessary assistance to keep you independent and in your own residence in the greater New York area.
Contact Blue Parasol Home Care for more information. Please reach out to us directly at 718-349-1905 or info@blueparasol.org.