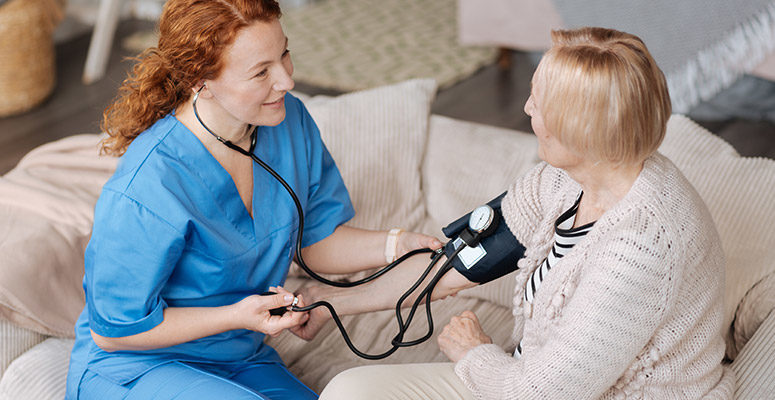 Home Care Agency Near Me
In the US, millions of people take care of their parents and loved ones in the comfort of their homes. But sometimes the needs of seniors may be too much for one person to provide. That's when they look for a home care agency near me and find Blue Parasol Home Care. We provide the assistance you need to help care for your loved one.
How We Help
At Blue Parasol Home Care, we provide professional services that are customized to the needs of those you take care of every day. For those who live on their own and need a little assistance with the laundry or cleaning to those who need considerably more, we offer the right services for your needs.
Preparing Nutritious Meals: Healthy meals help seniors get through their day without gaining excess weight. Plus, it provides the energy needed to engage in conversation, activities, and with others. The healthier the diet, the better off everyone is as a result.
Providing Specialized Care: We address the needs of seniors by providing the right level of care. This means that we assess the situation, offer the services that address specific needs, and do not add anything else. We do not believe in providing more than is needed until that situation arises.
Establishing Good Habits: Adding a little activity, companionship, and happiness to the lives of those we serve pays great dividends in how they enjoy life. This means having seniors move about and engage in a little activity which establishes good habits. Whether it is turning off the TV for a round of cards, taking a little walk, or playing games, we strive to help establish good habits for all those we serve.
Adding New Experiences: One of the best methods to fight the effects of dementia is adding new experiences. New experiences means learning which helps to activate the brain and keep it growing and learning. The experiences that are added fit the profile of the individual that we serve, so it is not a burden or troublesome to engage in new experiences, it is enlightening.
We Choose Our Services?
In addition to the services we provide, Blue Parasol Home Care offers our years of knowledge and experience in both serving those who need our help and assisting caretakers. This means that we ease any burdens that may overwhelm a caretaker while still allowing for the personal freedom of those that they care for daily.
Our services are customized and designed to meet the specific needs of the individual all for a competitive price that fits the budget. From getting a little help with the laundry to providing more extensive services, we are the ones to call.
Finding a home care agency near me will lead you to Blue Parasol Home Care. Offering the best in professional home care services for the elderly, the disabled, and those that need a helping hand, Blue Parasol Home Care offers exceptional service from knowledgeable, experienced professionals to help those that need our attention.
Contact Blue Parasol Home Care for more information. Please reach out to us directly at 718-349-1905 or info@blueparasol.org.