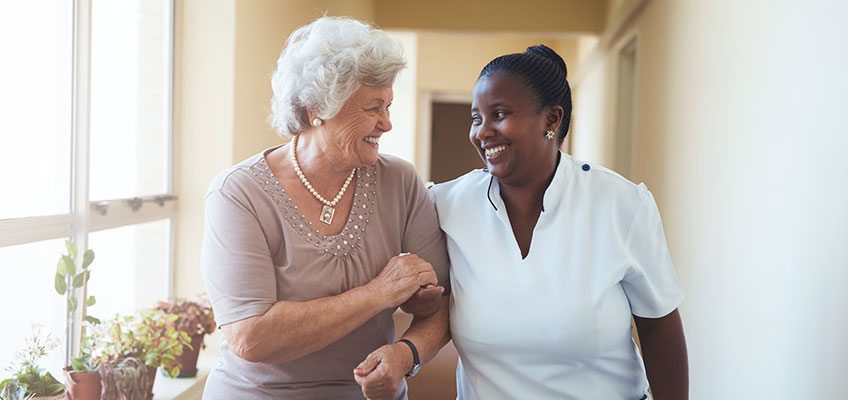 Where to Find Respite Care?
Taking care of the elderly or the disabled is a noble effort of love, but it also provides many challenges that can wear on even the most loving family member. It can be quite stressful as the demands for caregiving only grow over time. Many who provide caregiving services often find themselves struggling with their feelings which include guilt, anger, and even being resentful of the person they are charged with taking care of over time.
However, there are good reasons why many seniors should stay in their homes and not go to a nursing home or similar facility. The expense, overall quality of treatment, and sadness from being separated from their familiar surroundings means that permanent care at a facility should only be for those who are too far beyond the capacity of a single caregiver to provide.
The good news is that there is a temporary service call respite care that provides temporary relief from the duties associated with taking care of the elderly. By using the services of a reputable respite care service, the caregiver can go on vacation, recharge their batteries, and take care of themselves so that they can return to their duties feeling refreshed and ready to take on the challenges.
Why Respite Care Works for Caregivers
There are good reasons why you want to choose the right care services to oversee your loved one when you are not present. This type of service is perfect for caregivers under the following circumstances:
Rest and Relaxation
Travel
Change of Pace
Introducing Home Care to the Senior
Indeed, respite care services make the perfect introduction to at-home care provided by professionals which may be what's in the best interest of both the caregiver and the loved one if that time should come. However, many caregivers will use this service for a few days up to a few weeks so they can take care of other matters.
How to Find the Right Care Professionals?
Of course, finding the right care is crucial for the needs of those you take care of so that they are treated with respect and kindness. Here are a few tips to help you find the right company.
Licensed: First and foremost, the respite care company or service must be properly licensed to work in your area. This means that they have state recognition for the services they provide so you can trust their services.
Appropriate Services: It's important that the company providing the care offers the appropriate services that is needed:
Companionship, Supervision, and Personal Care
Reminders for Medications
Making Meals & Assisting with feeding
Transportation for Appointments
Light Housekeeping & More
You'll need to find the services that are appropriate for your loved one. If you have a question, be sure to call the service first and get clarification.
Finally, the reputation of the care company is determined by the services they have provided previous customers over the years. This means good reviews and recommendations that you can trust in helping you make the right decision in choosing their services.
Contact Blue Parasol Home Care for more information. Please reach out to us directly at 718-349-1905 or info@blueparasol.org.