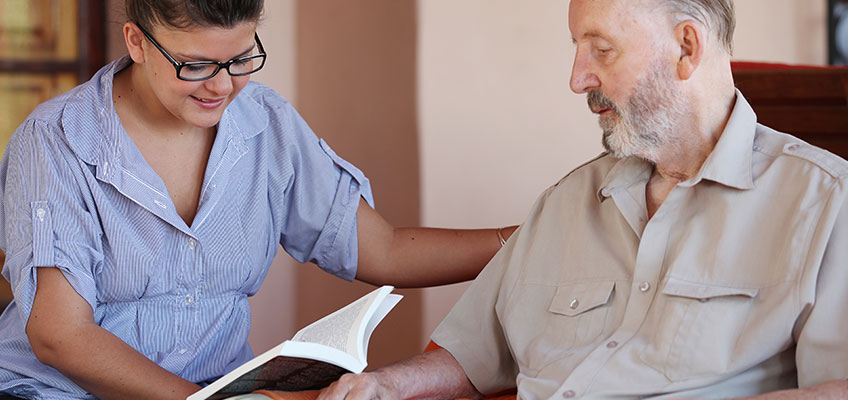 Where to Find Companion Care?
It's common when people age that their ability to do all the daily tasks becomes more restricted depending on their physical condition and overall health. For those that do need some assistance, moving into a nursing home or assisted living facility is often an overreaction and comes with even more complications. Seniors benefit when they can stay at home and enjoy their independence while having some assistance with physical tasks and the pleasure of companionship that it brings.
That's why finding the right senior companion care is so important. Not only in getting tasks accomplished, but also in providing someone to talk with and make the time more enjoyable. This does mean that you need to find the right service for your needs and that starts with their qualifications.
Qualifications
All individuals and companies that are involved with senior companionship care must be certified by the state authorities to work in your home. While such qualifications are not required for family members, those who come into your home either individually or as part of a company must be certified which means they have passed the proper qualifications.
Do not let any service enter your home that is not properly certified as the care they provide cannot be determined. While many may be honest in their services, there are few who may take advantage of seniors and they are most often the ones without certification or proper recognition.
While there are many individuals and companies that offer qualified people to do the job, it's their services that help make the difference in knowing if they are right for you.
Services
You should choose the company that provides the services you need on a daily basis. The goal is to think about what you need right now and what you are most likely to need in the near future. The right company will generally provide services that include much of the following;
Light Housekeeping
Medication Reminders
Meal Preparation
Shopping & Running Errands
Gardening
Laundry
Assisting with Daily Tasks & More
However, such services do not end with being present in the home to perform the necessary physical tasks. There are also senior companion care that provide comfort and happiness thanks to having someone to talk with and being there in your home.
Going on Trips
Being at Social Events
Reading
Personal Correspondence Assistance
Social Media and Computer Help
Scrapbooking & More
All these activities and more improve the morale and wellbeing of seniors who might otherwise be locked in at home. Such services should be a part of what you need for your daily activities.
If you or a family member needs companion care services, you should act right now to find the right individual or company that meets and exceeds the necessary qualifications and recommendations for their services. The sooner you act, the faster seniors will get the assistance needed to improve their lives while retaining their independence which is so important.
Contact Blue Parasol Home Care for more information about Companion Care. Please reach out to us directly at 718-349-1905 or info@blueparasol.org.