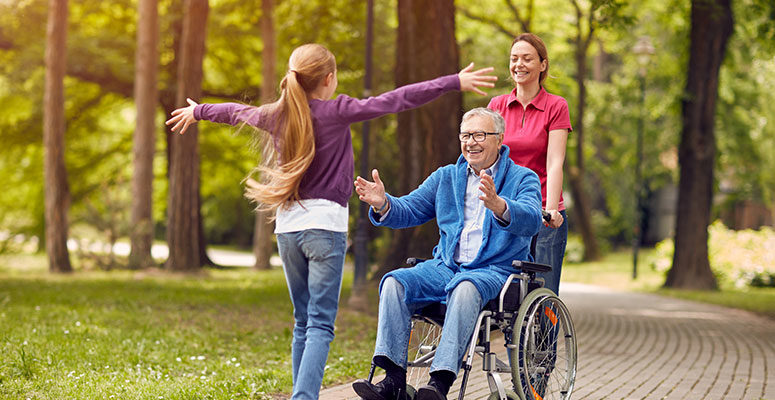 All Seasons Home Care Agency
With the costs associated with nursing homes and assisted living care facilities rising all the time, more people are turning to in-home care for their aging parents. This is where an all seasons home care agency can offer advantages that are not only more affordable, but better for seniors who want to stay in their homes.
How It Works
An all seasons home care agency such as Blue Parasol Home Care, provides trained professionals to work with seniors and those in need of care in the comfort of their own home. Offering a line of services designed to meet their needs, a home care agency offers comfort and convenience for those who need assistance.
Before professional home health care, seniors had to rely on family or the generosity of friends and neighbors to do daily tasks. At Blue Parasol Home Care, we provide customized services that help seniors and those in need to do housework, help with medications, trips to the doctor, and other tasks that must be accomplished.
Our trained staff can meet your needs and works with you to ensure that everything that needs to be done is taken care of quickly and efficiently. We love the time we spend with our clients, which is why so many have called upon our services.
Why Blue Parasol is Right for You
There are good reasons why an all seasons home care agency is the right choice for your needs, whether you are a senior living at home, the child of a senior who wants their parents to have the best of home care, or a person who has been injured or suffered from an illness which has reduced your capacity to get things done at home.
Customized Services: We offer customizable services to meet your specific needs. Why pay for services you do not require when our professionals can do what is needed to get things accomplished around your home. From light cleaning to medication reminders to spending a few hours for conversation and more, we create a customized plan that works for you.
Temporary Care: Blue Parasol is the perfect option for those who are temporarily in need of assistance. When recovering from an injury, illness, or surgery, having a trained professional assist you at home is the right choice.
Competitive Pricing: When you consider just how much it costs to place a senior in a nursing home or assisted living center, taking care of them at home is far more affordable. Our services are designed to fit your budget, so that you can stay in your home and get the assistance you need.
At Blue Parasol Home Care, we are the all seasons home care agency that helps people just like you get the things they need accomplished every day. We are professional, thorough, and affordable thanks to our customized plans designed to meet the needs of seniors and those in need. Call or contact us today about our home care services and find out more about how we can help you.
Contact Blue Parasol Home Care for more information. Please reach out to us directly at 718-349-1905 or info@blueparasol.org.